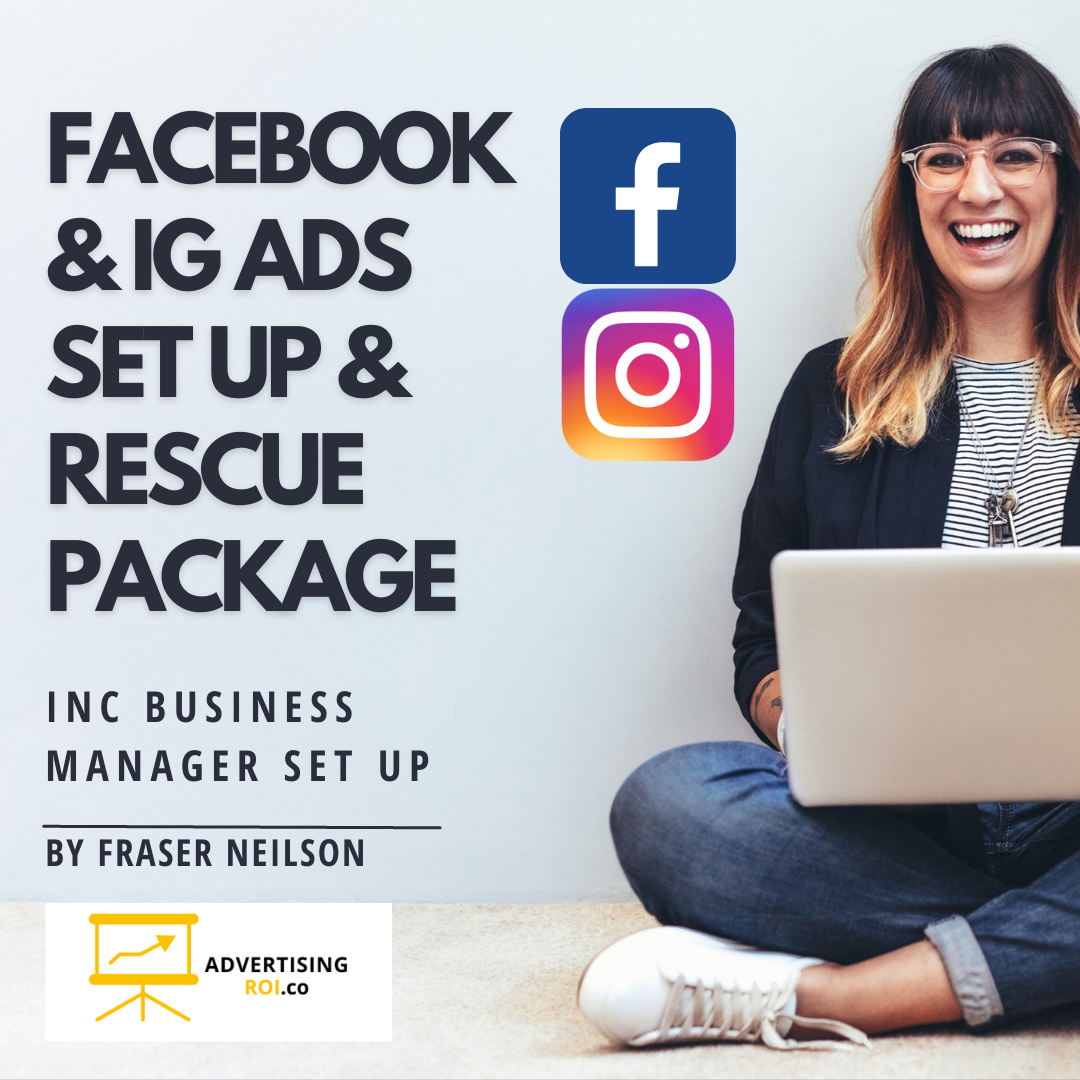 The Problem:
Facebook and Instagram ads are better than ever for generating new prospects to your business.
But with all the different options, the complexities of the business manager and the constant changes, it means that they can be difficult to run, and especially to get started with.
The Solution:
A flexible starter pack of help to get moving with Facebook/IG ads and get you quickly attracting a regular flow of ideal clients into your business.
What you get:
Professional set up of your Facebook ads eco-system, starting with your Business Manager so you can begin or restart advertising with peace of mind, including brand safety measures and domain verification
Help to restore your ad account to good standing should you currently have a 'disabled' ad account
Set up of pixels and installation on your site / pages
Set up of custom audiences and lookalike/ retargeting audiences
Set up of a leads ad campaign incl. campaign settings, ad group targeting and individual ads
Set up of a retargeting campaign for your site visitors and social media engagers
Set up of the 'bridging system' to get lead ads people automatically into your email system
Access to my contacts at Facebook for quick problem resolution or advice
Friendly expert advice and service with quick response time
What your outcome will be:
You will have a fully functioning lead ads campaign sending you new leads daily that you will be able to manage personally or through your team.
Why it's important to get started quickly:
Although I work quickly, Facebook and other related tech platforms do not always do the same!!
This means that there can be a long lead time from me starting work with you to the actual advertising campaign itself starting, so I advise you to start now even if you want to commence advertising in a few weeks' time.
Special Intro Offer
My standard price for this is still being set but will be a minimum of £750, and likely more, based on my experience of time invested so far.
In order to get some testimonials in for this new service, I'd like to offer this service at just £499, if ordered in the launch period.
Note: If you can still see this section, we are still in the launch period!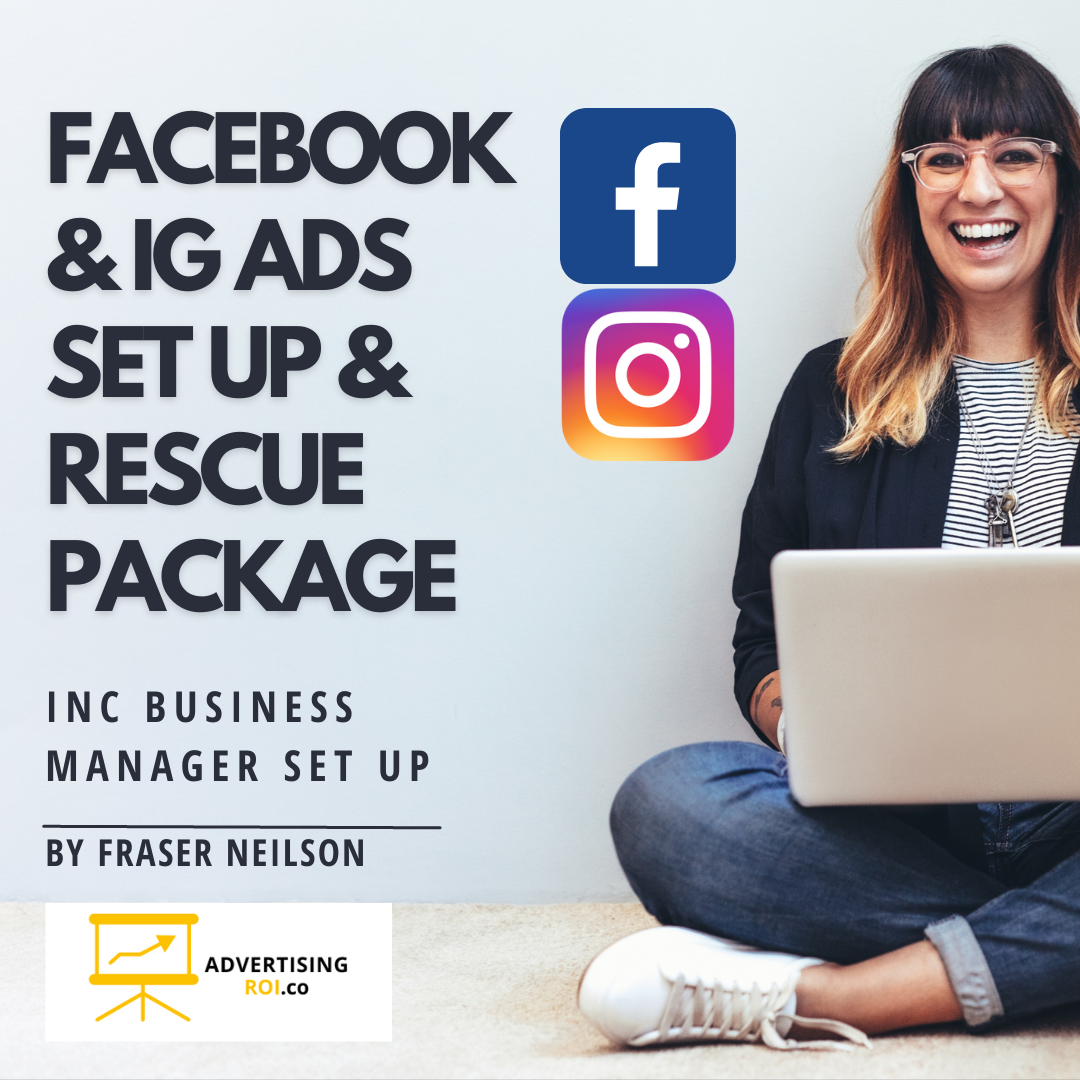 Split Payment Option Also Available
If you would prefer to pay in two instalments of £249.50 each, then please click the Buy Now button below and choose the "Instalment Plans ' option as you get towards the end of the payment screens.
Get started now when you click the button below (secure checkout with plugnpaid and paypal):
No Worry Purchase. This Product Comes With A 30 Day Money Back Guarantee if you are unhappy for any reason.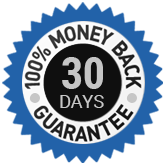 This offer is limited at this price so please order now to avoid paying more.

Click below to get started:
Flash Sale! Save 30% with code BF30
Any Questions? Please use the contact form at: https://advertisingroi.co/contact/ (preferred) or else email me on: fraserneilson@gmail.com and i'll get back to you as soon as I can - maximum of 12 hours but usually much sooner.