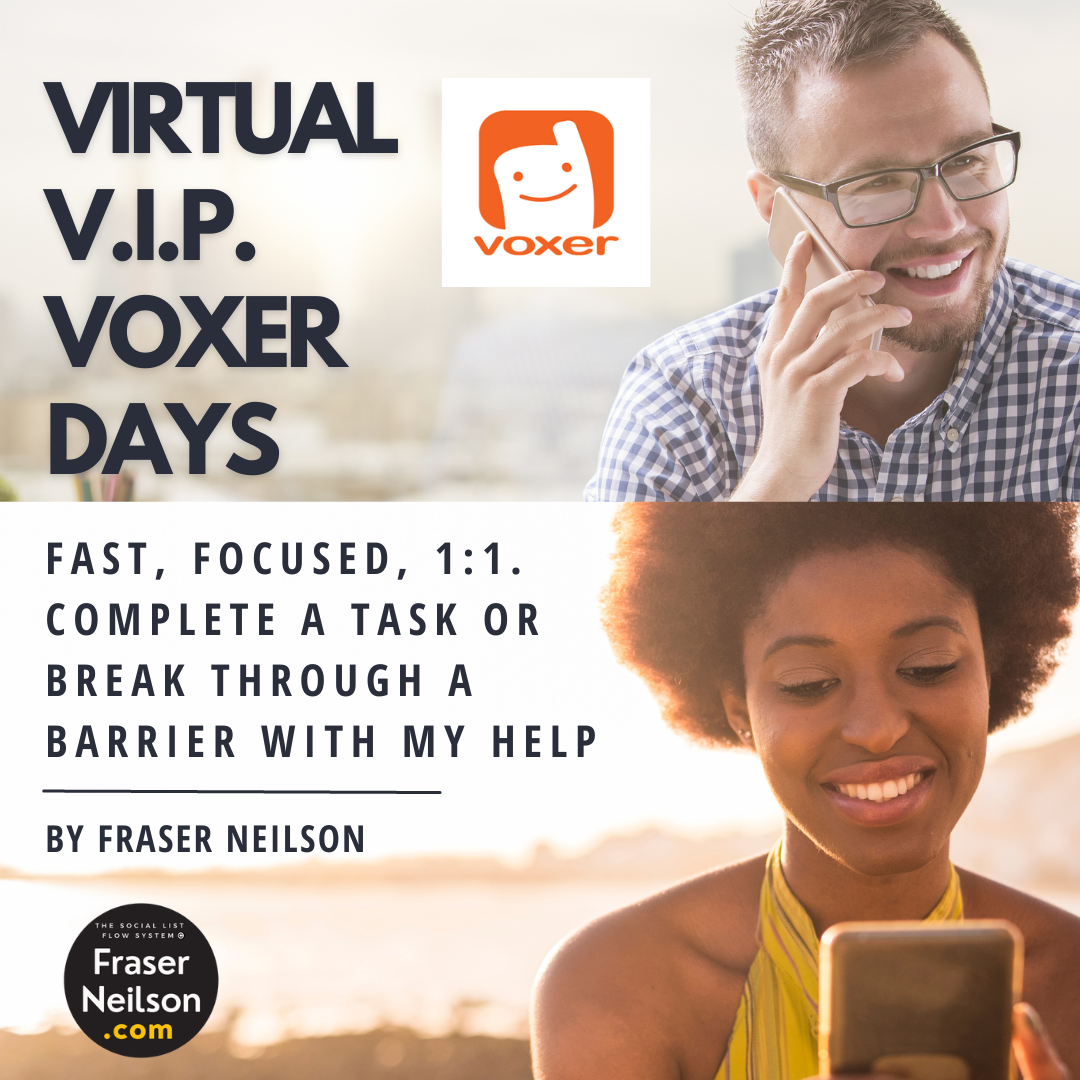 What Is It? In summary...
It's a great way to get 1:1 'live' support from me to achieve one of your goals, or break through one of your barriers, in the most cost-effective way.
Basically, you get personal access to me for a full day, on-and-off across the day, using Voxer which is a free voice and text message app which works a bit like a walkie talkie!
But what's so great is that it really helps you take action and helps you get moving or get going in a very powerful way.
With my help and guidance in real-time, in the form of ongoing consulting and advice, you will be able to achieve great things in just one day.
And it is the lowest cost way to work with me 1 to 1 while getting my personal advice.
Using Voxer and its real-time voice messaging you can listen immediately or at your convenience - plus share text, videos and images. It works on every network so you're covered whether you are on iPhone, Android, Mac or Windows.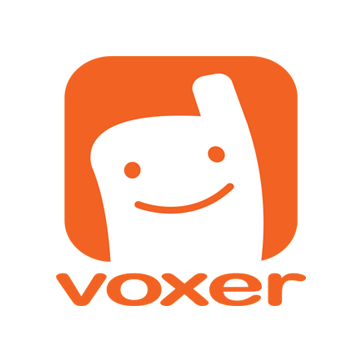 So How Does It Work?
In Advance Of Our Day
You'll get a short questionnaire to complete to help you focus on what you want to achieve on the day - basically to get your objective straight.
I'll email / text you the day before just to make sure we're all ready to kick off and you have Voxer ready and waiting.
On the Day
We'll start when and how it suits you.
I'll be available for a 9-hour shift between 9am and 6pm UK time (for the USA latest time would be 8am–5pm EST with a bit of preparation at my end!) but we can start and end at any point in between if you want to.
We communicate and work at a steady pace throughout the day and it's designed to be flexible. It's fine if you have a few other things going on as this Virtual VIP Voxer Day was designed to be flexible and fit in around life.
I won't be glued to my phone and you don't need to be either.
The natural breaks allow you to process the information and my recommendations, and in turn come back with additional points and questions throughout.
I think you can start to see why this is often so much better than a one-off 1-hour coaching call, or even a series of coaching calls!
If needed I'll also check in with you around lunchtime to see how things are going for you and if we need to amend anything or switch anything up.
You have me for the full day. I'm there to listen to your plans, thoughts and ideas. I will ask you questions back, give advice and provide accountability, direction and encouragement.
The great thing about a Virtual VIP Voxer Day is that we have space between the messages to think, plan, sketch out, or take action in between.
Why It Works So Well:
It's not just another course that you never finish, because that rarely gets you going and taking the action you really need.
You know deep down that you need some support to get out of your own way, get past the barrier that you are struggling with, and take some serious action to get that task done and finally get moving towards your goals.
BOOK YOUR VIRTUAL VIP VOXER 1-1 DAY NOW
What kind of things can you do on the day?
Get started or improve your email marketing - e.g. help you figure out the structure, flow and content of a new email sequence to maximise sales and engagement

Advise you on your business model - I'll give you my insights into your business (or business plan if you're still at the planning stage) suggest changes, offer advice and work out a suggested action plan with you

Help you improve your website, get clear on where you are stuck or undecided and focus on what is really important

Go back and forth optimising a sales page and your offer, and tweak / optimise it throughout the day until it is all ready to go

Produce a new lead magnet (or give feedback on an existing one), decide the best format, come up with ideas to get more people to download it and

Help you plan out a sales funnel - select front end and upsell products and services that work best together
Help you plan and set up a Facebook & Instagram Ads campaign, get over the humps that exist in set up and recommend the absolute best way to advertise right now
Business brainstorming to pull you out of your head and into action
Content planning - sorting out your STRATEGIC content calendar (most people get this wrong) and giving you a framework and timetable for the creation and how to repurpose and multi-purpose to the max!
And accountability...there will be no excuse to not finish the task
What your outcome will be:
You will break that barrier holding you back or have a plan to achieve that task, ideally on the same day.
Whatever your goal for our day, I will make sure you get it done - or as close to done as possible in our time together and, if not, you'll know exactly what you need to do to finish it afterwards.
AND you will check in with me after it's complete and ready to go live, so there's no escape and I'll shame you into completion!
And don't forget the intangibles here...
A crucial aspect of this is quite simply getting my support, often the missing link in a world of - sometimes detached - online learning.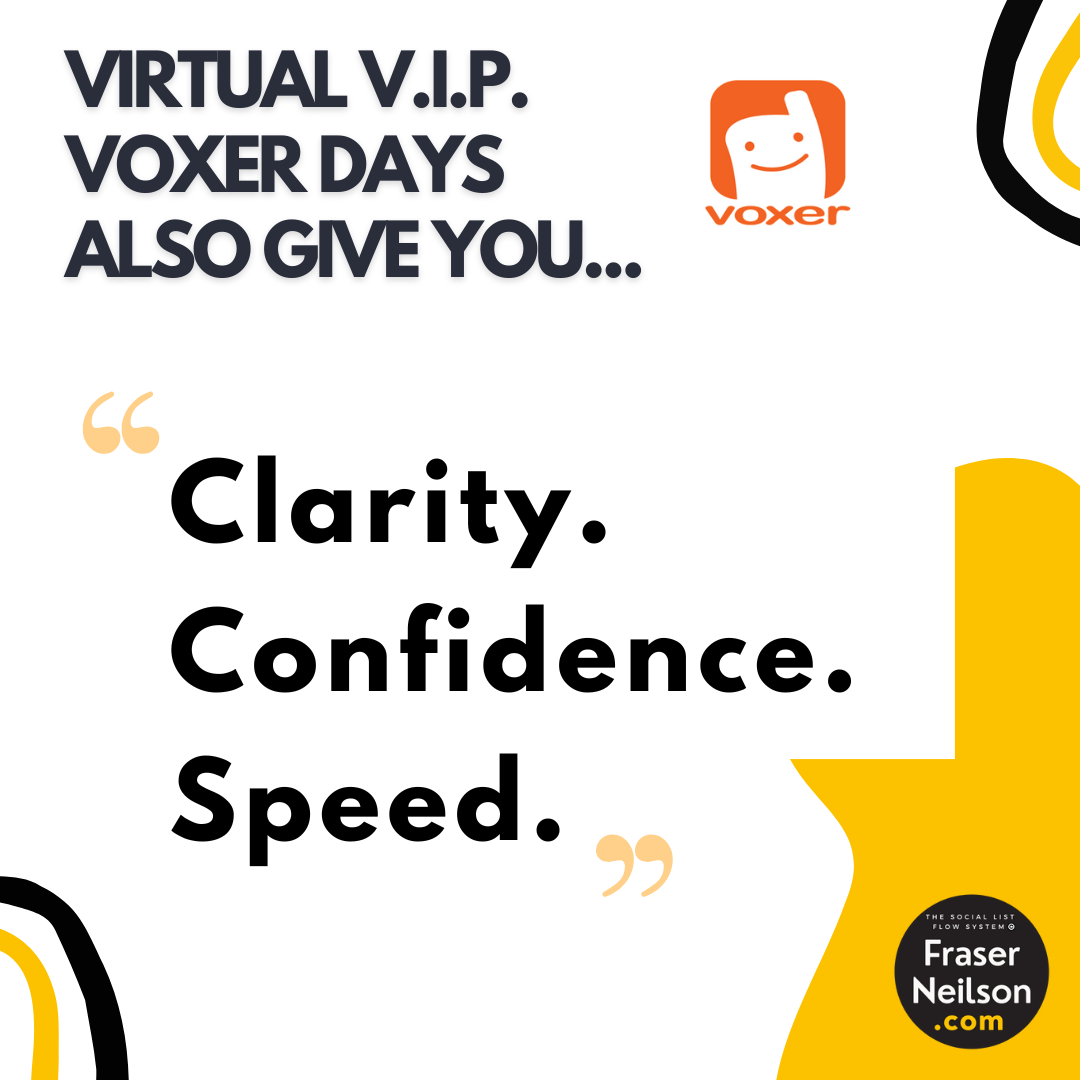 Clarity means you know exactly what to do and when. It helps when you've had outside validation.
Confidence comes from that clarity and gets rid of the indecision that can make taking action difficult.
Speed of implementation comes much more easily when you have confidence in your actions.
And the support gives you peace of mind too, which is always a welcome bonus.
Why it's important to get started quickly...
There's no better time to start than now. Not tomorrow - NOW.
Get in touch with me and let's get you booked in before I get booked out, and you will see quick progress during and after our session.
Special Intro Offer
My standard price for this 1:1 work will typically be $750 from Q2 2023, and the benefit of my experience is worth way more than that.
But as an intro offer, act now and you can get this service at just $499. If you can see this offer then t is still available :-)
Bonus Time
I also include a relevant / useful bonus to help you in your task - the most helpful of my information products such as templates or 'how-to' guides or videos, typically to a value of $200 on this alone.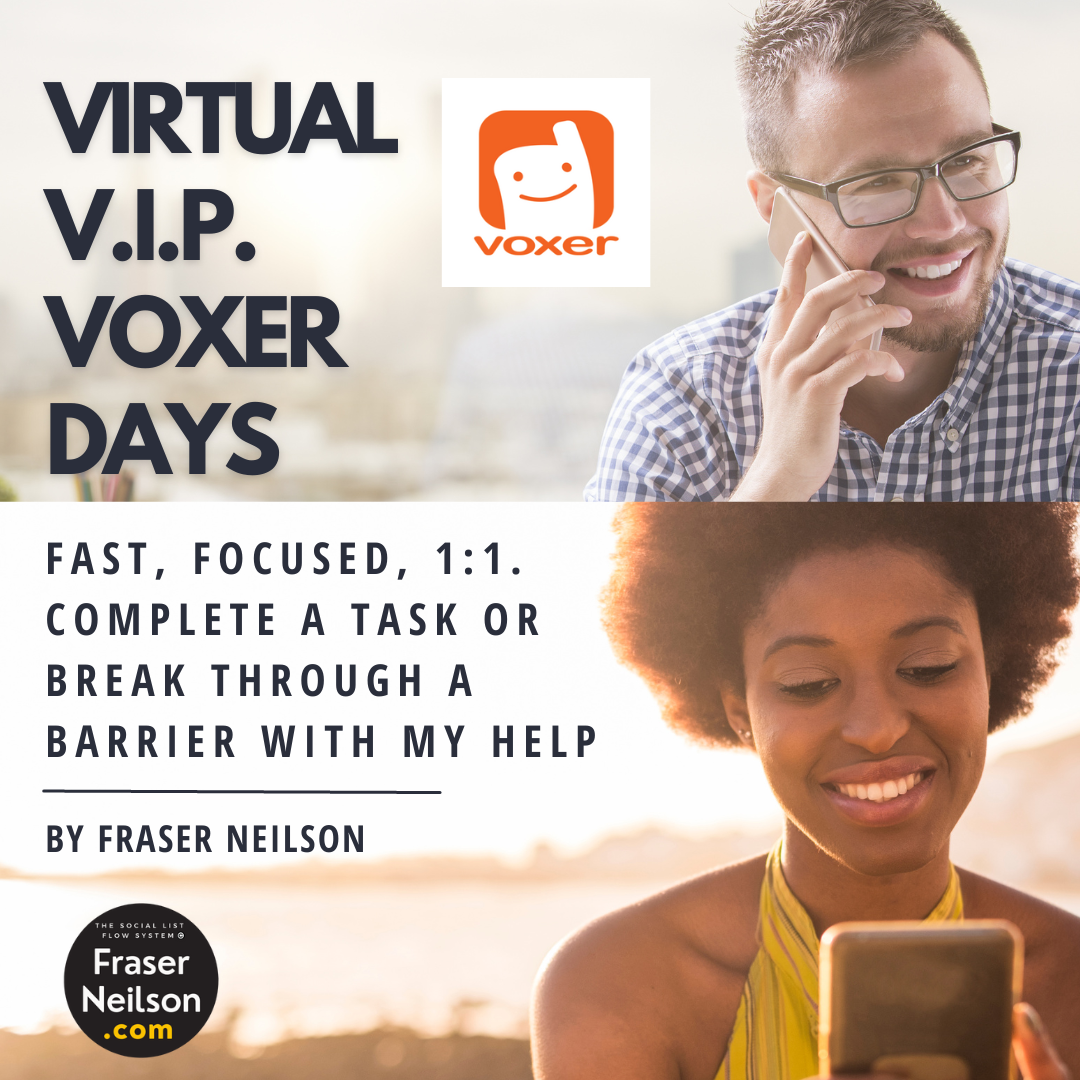 Split Payment Option Also Available
If you would prefer to pay in two instalments of $249.50 each, then please click the Buy Now button below and choose the "Instalment Plans ' option as you get towards the end of the payment screens.
Get started now when you click the button below (secure checkout with plugnpaid and paypal):
No Worry Purchase. This Product Comes With A 30 Day Money Back Guarantee if you are unhappy for any reason.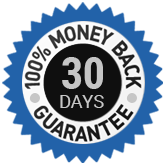 This offer is limited at this price so please order now to avoid paying more.

Click below to get started:
FAQ
What if something comes up and I need to reschedule?
Don't panic, we can be pretty flexible. You can reschedule up to 24 hours before our call and we'll find a new timeslot that works for you.
How much time is included in a Day of Voxer?
Usually, you have access to me for 9 hours - typically between 9am - 6pm UK time or 8.00am to 5pm EST for my USA and overseas friends (if you're Pacific Coast or similar time from GMT we can also work something out, please contact me first and you may find this handy timezone converter useful).
But don't worry - 9 hour's access doesn't mean we'll be exchanging messages and texts constantly for a full 9 hours.
As I said above, there will be breaks throughout the day which not only allows you to think and synthesise our work in progress, but you can actually implement and get more ongoing feedback as well as fit other life commitments (e.g. family) in around the work we're doing together.
So related to this, how available do I need to be during our Virtual VIP Day?
The best way to describe it is that we'll be messaging at a steady pace so you don't need to be available all day. If you have family commitments and other meetings going on that's absolutely fine, and we make the most of the flexibility whilst still really making progress on your task.
Is Voxer free?
Yes! Voxer is free (there is a paid version but you don't need that) and it's available on pretty much all the main platforms, both mobile and desktop. Click Here To Download It and explore it and try it out.
Is it possible to book more than one day?
Of course! Sometimes a big project needs multi sessions. Or perhaps you really value the accountability over e.g. a few weeks or months, so you can book multiple sessions for that. And I do offer a discount rate for follow up sessions :-).
Are there any subjects that are not good for this format on Voxer?
Only things that I don't know about!
My expertise is in the whole spectrum of online marketing and growing digital (and offline) businesses and includes the following:
Email marketing
Paid Ads
Content marketing & social media
Targeting and research to find your customers
Creating offers and products
Systems, technology and processes
Productivity and revenue rituals
Growing businesses generally
Because it's just one day together it's best to focus on a specific task (and that may end up with all day talking strategy, but I probably have a better coaching option if that is your need).
Any Other Questions?
Please use the contact form at: https://advertisingroi.co/contact/ (preferred) or else email me on: fraserneilson@gmail.com and i'll get back to you as soon as I can - maximum of 12 hours but usually much sooner.